Dane Cook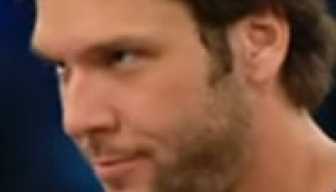 Dane Jeffrey Cook is an American stand-up comedian, actor and musician. He has released two albums, Harmful If Swallowed and Retaliation, the latter of which went double platinum and became the highest charting comedy album in twenty-eight years. Cook performs on many television shows and in the fall of 2006 performed in his own HBO special, Vicious Circle. As an actor, Cook has appeared in fifteen films since 1997, including Mystery Men, and starred in the 2006 comedy Employee of the Month, with Jessica Simpson. He also appeared in the 2007 thriller film Mr. Brooks in a departure from his standard comedic roles.
Style
Cook's style is principally observational humor. He tends to talk about his childhood, and his plans for the future, such as his "dream home". He will sometimes deliver jokes in the form of over the top rants. He has commented that:
" I wanted to create a stage persona for myself that allowed me to really speak on anything I want... So I can be a storyteller, I can be jokey, I can be corny, I can be a little vulgar, I can be a lot vulgar. And I'm not afraid to go anywhere to get the point of the joke across, even if I have to just blabber like an idiot until it becomes apparent that I'm telling a joke and that the audience should laugh. "
Cook uses slang vocabulary to match his talkative manner. For example: A bad relationship is a "Relationshit", Walgreens is "The Wall," and a sandwich is a "sangwich". Similarly, he uses such acronyms as BAMF and SUFI, which are short for "Bad Ass Mother Fucker", which is originally believed to refer to 24's Jack Bauer, and "SUperFInger," respectively. He also shortens words to keep the same meaning. He has even been known to completely change words or phrases, like saying "Concernicus" instead of concerned, "Chicken Sangwich" instead of Chicken Sandwich, "agrain" instead of again, and "chat-chitting" rather than "chit-chatting". Afterwards he says, "Yeah, I just flipped that shit...they're just words, they don't control us...not anymore."
American Comedian
//
Famous Stand up Comedians